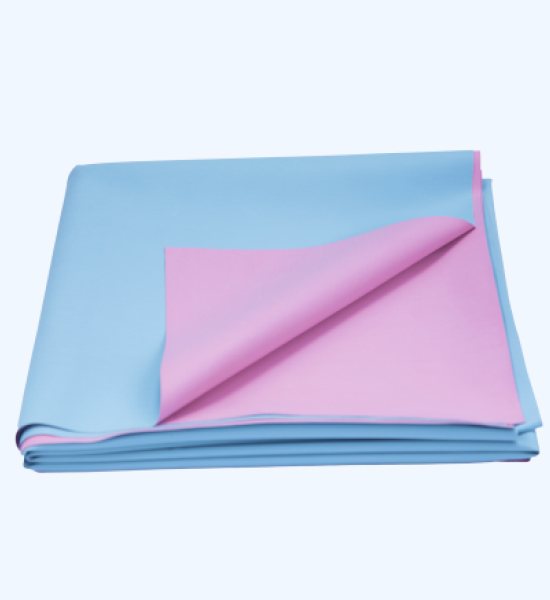 Rubber Sheets
Our hospital rubber sheets provide mattress protection and meet the medical industry's standard of high quality, uncompromising safety and comfort during use.
Product summary
Comfort and high performance are essential to rubber sheets that are used in hospital beds.

Our hospital rubber sheets are resistant to alcohol and phenol, and can be easily washed with mild detergent in lukewarm water.
Light and easily portable, supple and soft on the skin, these rubber sheets are perfectly designed to protect hospital mattresses while maintaining patient comfort.
Get the edge
Features and benefits
Plain or textured surface

Silicone treated surface

Waterproof

Phenol-resistant

Alcohol-resistant

Suitable for steam sterilization

Can be washed with mild detergent in lukewarm water

Our rubber sheets are non-reinforced
Standard parameters
Product specifications
Material
Natural rubber
Standard width
Any width up to 900 mm (35″) – 1200 mm (47″)
Thickness range
0.20 mm to 1 mm (0.008″ to 0.040″)
Surface
Smooth or textured
Surface finish
Silicone coated
Supply form
Rolled
Cut to desired length
Expertise for you
We look forward to working together