Elastic Rubber Tapes
Our smooth elastic rubber tapes contain a special formula of synthetic latex-free rubber compound that delivers superior results for use in various types of protective wear.
Product summary
Elastics used in personal protective wear like face masks, face shields, protective coveralls, surgical gowns, surgical disposables require optimal stretch and superior performance.
Our elastic rubber tapes are free of latex allergens and have superior stretch and recovery, and are skin safe making them ideal for use in personal protective products.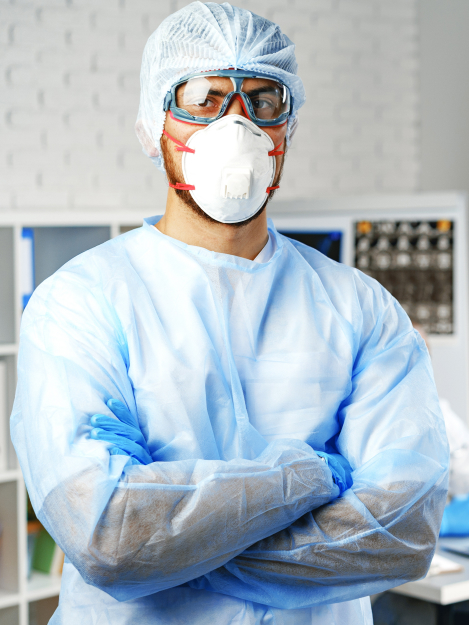 Get the edge
Features and benefits
Excellent stretch and recovery attributes

Needle-puncture and staple resistant

Zero shrinkage in wet or dry conditions

Excellent snug fit without excess pull or pressure

Long lasting with very low permanent set

Long continuous length resulting in longer production runs
Standard parameters
Product specifications
Material
Latex-free Synthetic Polyisoprene
Standard width
1.5 mm (1/16″) to 1,250 mm (49″)
Thickness range
0.19 mm (0.0075″) to 1.2 mm (0.047″)
Surface
Smooth
Surface finish
Talc-coated or Silicone-coated
Packaging
Available as tapes of continuous length. Packed in 8 kgs (17 lbs) & 11.5 kgs (25 lbs),
corrugated boxes and palletized to ensure sea worthy packaging.
Product applications
Learn about the varied applications of elastic rubber tapes
Expertise for you
We look forward to working together